Dr. Anna Butzin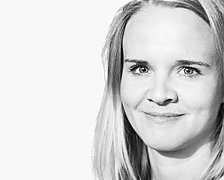 Researcher
Research Department Innovation, Space & Culture
Anna Butzin works as project coordinator in the research department of Innovation, Space and Culture at the Institute for Work and Technology. Anna Butzin studied spatial planning with specialization in regional economic development and European structural policy at Technical University of Dortmund and at Royal Institute of Technology Stockholm. She wrote her doctoral thesis at the Department of Geography, Philipps-University of Marburg about "Knowledge Dynamics in Innovation Biographies. A Methodological and Spatial Perspective".
Research interests
Development and spatial diffusion of social innovation
Structural change in cities and regions
Innovation and regional development
New actors in local and regional innovation systems
Teaching activities
Anna Butzin has a teaching assignment at the Faculty for Spatial Planning, Technical University of Dortmund, where she lectures economic development in cities and regions. She was interim professor at the Department for Economic Geography of the University of Bayreuth from 04/2018 until 02/2019 and is interim professor at the Department for Urban and Regional Economy of the University of Kassel from 04/2022 until 02/2023.