Development of a Training Program for Improving the Quality of Life of Persons with Down Syndrome through the Prevention of Obesity / HealthyDS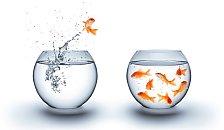 Background
HEALTHY DS is launched with the main objective of increasing the competences (attitudes, skills, knowledge) of persons with Down syndrome, their families and professionals, about how to prevent and reduce obesity while increasing their empowerment, through an innovative training program.
Specific objectives:
Awareness: Essential to acquire healthy styles to improve the quality of life of people with Down syndrome and their families.
Training: as fundamental practice to the acquisition of habits and skills that improve autonomy buying and preparing healthy meals, including people with Down syndrome, their families and professional practice.
Practicing physical exercise: included as an activity on a regular basis in their daily routines (living, travel, leisure, social relations, etc).
Measures to prevent diseases: by acquiring adequate health, such as sleep, personal hygiene, physical and mental health habits.
Impulse control: using different strategies to control the intake of the recommended daily allowance (RDA) of foods from the different groups.
Method
The aims are: To acquire healthy lifestyle adapted to the individual circumstances of each one, to achieve optimal nutritional status, prevent chronic diseases resulting from improper diet, such as overweight, obesity, hyperlipidemia (level of fat higher blood), hyperglycemia or type II diabetes, hypertension, osteoporosis, etc. in people with Down syndrome and in turn promoting safe food, adapted, sustainable and affordable.
The IAT is responsible for the technical  implementation of the training materials. This includes the development of an online platform (http://www.healthyds.eu/) that will provide information and additional materials but also excercises.
Involved partners:
DRUŠTVO DOWNOV SINDROM SLOVENIJA, DDSS (Slovenia)
ASSOCIAÇÃO PORTUGUESA DE PORTADORES DE TRISSOMIA 21, APPT21 (Portugal)
DOWN EGYESÜLET (Hungary)
ASOCIATIA LANGDON DOWN OLTENIA CENTRUL EDUCATIONAL TEODORA, ALDO-CET (Romania).
FUNDACIÓN LLUIS ALCANYIS of University of Valencia (Spain)